Solved
Is your Daily Treat Calendar stuck in Candy Crush Saga?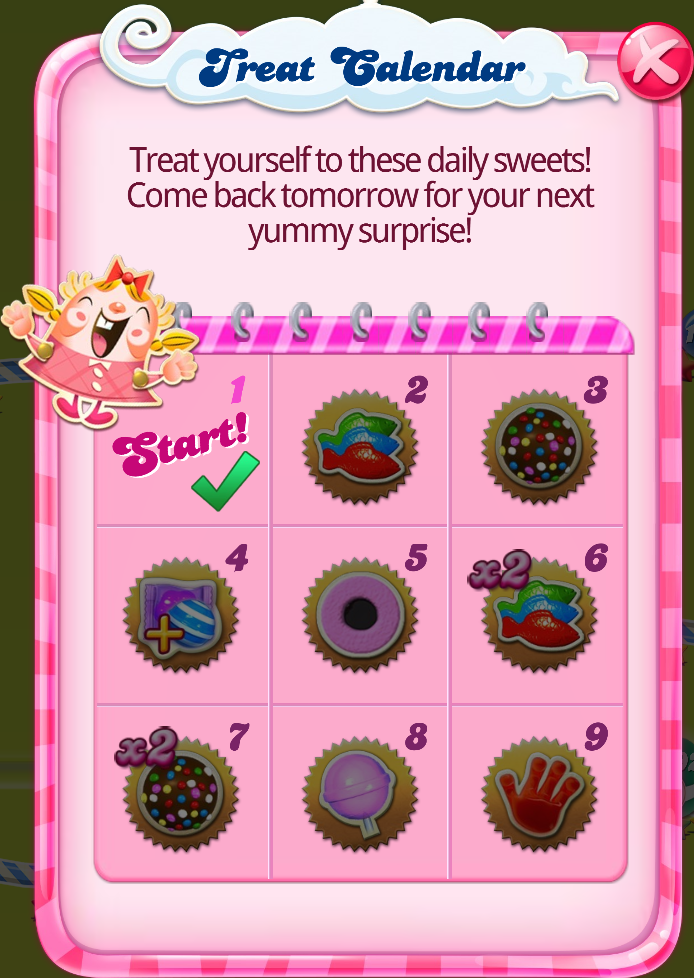 Are you experiencing a problem with your Daily Treat Calendar? We are seeing some players reporting that the calendar is stuck on day 1 or another day.
If you are playing on Facebook please note that closing the browser or clearing the cookies may cause the calendar to reset because unfortunately the calendar feature is not stored in temporary data.
If you are playing on mobile, please know that we are looking into this and we hope to resolve the problem soon.
Many thanks!
Answers
It's just the opposite on mine....my mobile phone is fine and goes through all the days in the calendar. It's my PC that is stuck on day 1 and it must be two months or so bye now. The boosters are important and this needs to be looked at more closely. Diane Lipko Oh by the way I have been playing for years and never had this problem so it can't be the clearing of cookies because I do that everyday. It just recently started so it has to be something else.
I have this same issue but clearing my cookies does not help. In fact, I just bought a new computer and played Candy Crush right away, thinking that it will work perfectly. NOT!